---
POWERPLANTS RESOURCE CENTER
>
UNITED STATES
>
WRIGHT R-1300
>
PREVIOUS PAGE
---
Wright R-1300 Cyclone 7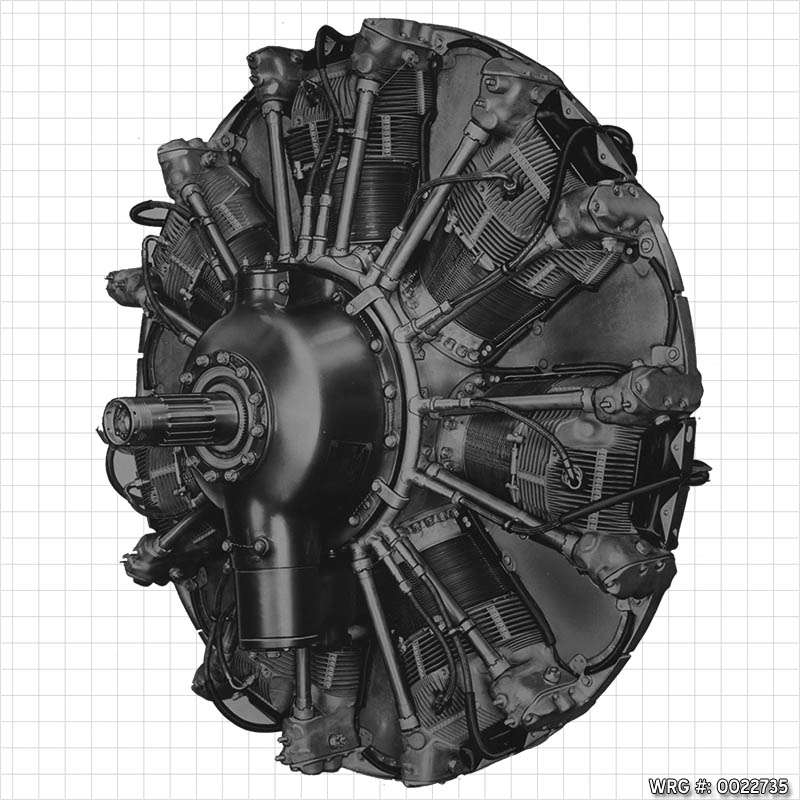 The Wright R-1300 Cyclone 7 is an air-cooled seven-cylinder supercharged single row radial aircraft engine produced by Curtiss-Wright.
The R-1300 is basically a single row Wright R-2600. The engine was mass-produced but not widely used. Engineering began in 1942 but the first flight of an R-1300 did not take place until 1949. The engine was produced under license by Kaiser-Frazer and later by AVCO Lycoming.
The engine was used in combat — the R-1300-1A and -1B in the A model North American T-28 Trojan and the R-1300-3, -3A, -3C and -3D in the Sikorsky H-19 Chickasaw. The R-1300-1B was used to power the Ayres Thrush. The R1300-4 and -4A were used in the N class blimp; 50 of these variants were produced by AVCO.
Early-production engines had vibration problems, an improved lateral dampener in the crank brought about most of the model changes.
Dimensions/Specifications:
- Bore: 6.125 in (155.6 mm)
- Stroke: 6.312 in (160.2 mm)
- Displacement: 1,301 cu in (21.3 L)
- Length: 48.22 in (1,225 mm)
- Diameter: 55 in (1,397 mm)

- Compression ratio: 6.2:1
- Blower Ratio: 7.21:1
- Reduction Gear Ratio: .5626:1
- Dry Weight: 1,055 lbs (479kg)
- Fuel Grade: 91/98

Performance:
Model 957C7BA1
Take-Off Horsepower:
800hp @ 2,000rpm @ 5,000 ft (1,680m)
Normal Rating (Low blower):
700hp @ 2,400rpm @7,300 ft (2,226m)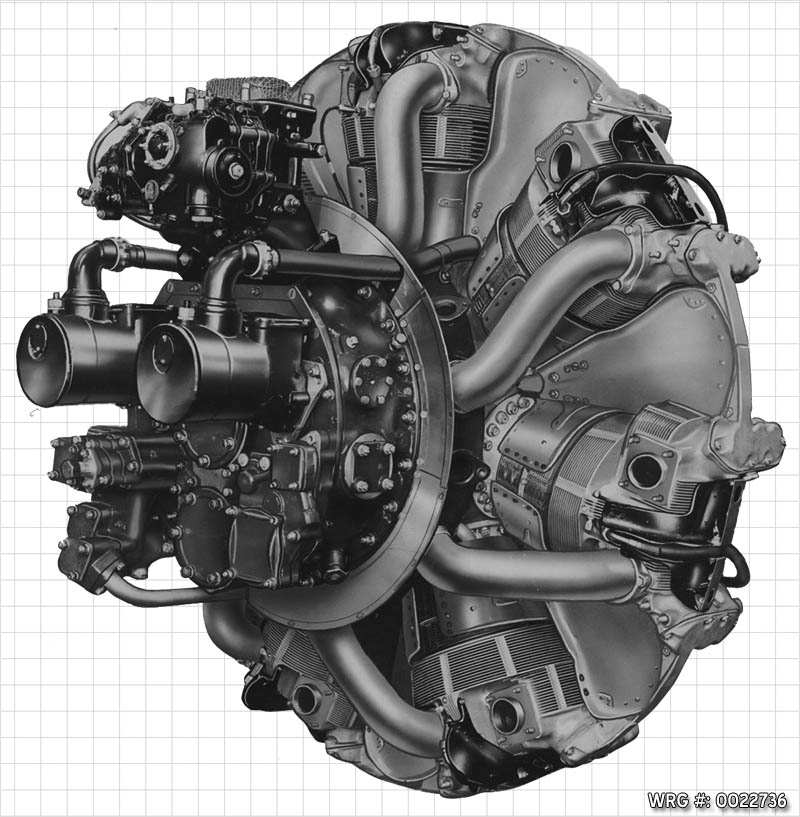 Components:
Cylinders:
- Bore: 6.125 in. (155.6 mm)
- Stroke: 6.312 in (160.2mm)

- Displacement: 1,300 Cu. In. (21.4 liters)
- Compression Ratio: 6.2:1

Construction: Nitrided forged-steel barrels with K-Type aluminum cooling fins inserted into grooves machined in the barrel. Cylinder-head is of forged aluminum with machine cut fins for more efficient cooling and higher tensile strength. The cylinder head is screwed and shrunk to the barrel.
Pistons:
High tensile strength aluminum alloy forgings.
Connecting rods:
One forged steel master rod of the solid big-end type with steel back anti-friction bearing. Six H-section articulated rods.
Crankshaft:
Single-throw two-piece forged steel crankshaft dynamically dampened.
Crankcase:
Cylindrical forged steel two-piece power section with front and rear sections of magnesium alloy. Front section houses reduction gearing and rear sections house the supercharge, diffuser, accessory drive gears and mountings.
Valve Gear:
Two valves per cylinder. Exhaust valve is sodium-filled. Valve actuated by pushrods and rolls-type cam follower. Shelf-type cams improve service life by reducing deflection.
Carburation:
Bendix-Stromberg PD9F1 downdraft carburetor with automatic mixture control.
Supercharger:
Single stage.
Lubrication:
Dry sump pressure type. Stationary continuous flow jets lubricate piston and cylinder walls, improving piston cooling by elimination of detonation.
Accessories:
Bosch SF7LU-2 magnetos, carburetor, priming system accessory drives and covers, cooling air deflectors and baffles are standard equipment. Torque-meter and inter cylinder air ducts optional.

Sources:
Jane's All The Worlds Aircraft, 1953-1954, The McGraw-Hill Book Company, New York, 1953.
Wikipedia
Aircraft Engine Historical Society

---
POWERPLANTS RESOURCE CENTER
>
UNITED STATES
>
WRIGHT R-1300
>
PREVIOUS PAGE
---